November 10, 2020
Dear neighbours,
It's hard to believe that we are already in the month of November and nearing the end of 2020. In Manitoba, we face a second wave of the COVID-19 virus, and now more than ever, we need to do everything we can to protect public health and stay safe. As members of our community in Winnipeg South, let's make sure we're doing our part to keep ourselves, our loved ones and our neighbours healthy.
I know that the recent rise in COVID-19 cases and stricter public health measures are difficult to hear, and that many people are feeling 'pandemic fatigue'. A great way to get outside and enjoy our neighbourhoods is to explore the many walking trails we are privileged to have. An easy way to find trails is by visiting https://www.winnipegtrails.ca/trails-maps/. 
Our government is working hard to get us to the other side of this pandemic, and if we work together, and observe public health measures, we will get there. Be assured that our government is going to do whatever it takes to support families and businesses every step of the way.
As Winnipeggers, we can do our part in helping out our local small businesses by ordering takeout or purchasing a gift card for later use. Let's show our small businesses our appreciation for all they do. A great resource for finding local shops is https://buylocal.ly/, where you can search for businesses in your neighbourhood and beyond.   
A friendly reminder that on Remembrance Day this year, there will be a virtual St. Norbert Remembrance Day Service to honour the fallen and veterans who fought for our country and the freedoms we enjoy today. Our thanks to the organizing committee, and in particular, Art and Wendy Bloomfield for their hard work in making this virtual ceremony happen. You can join us on November 11, 2020 at the following link: http://stnorbertremembranceday.ca/
Below are some important updates on our government's response to COVID-19, and our vision for our long-term economic recovery.
Wishing you a wonderful week ahead.
Sincerely,
Terry Duguid
Member of Parliament
Winnipeg South
MORE SUPPORT COMING FOR SMALL BUSINESSES
Our government is introducing new, targeted supports to help small businesses and organizations that continue to experience revenue loss. These supports include:
A new Canada Emergency Rent Subsidy, which will provide a direct subsidy to tenants, up to a maximum of 65 percent of eligible expenses. An additional 25 percent top-up will be made available to businesses and organizations that have to temporarily shut down due to a mandatory public health order.

An extension to the Canada Emergency Wage Subsidy until June 2021.

Expanding the Canada Emergency Business Account, to allow business and organizations to access another interest-free loan of up to $20,000, in addition to the original CEBA loan of $40,000.
Full details on these changes are available, here.
CANADIANS WITH DISABILTIES NOW RECEIVING ONE-TIME PAYMENT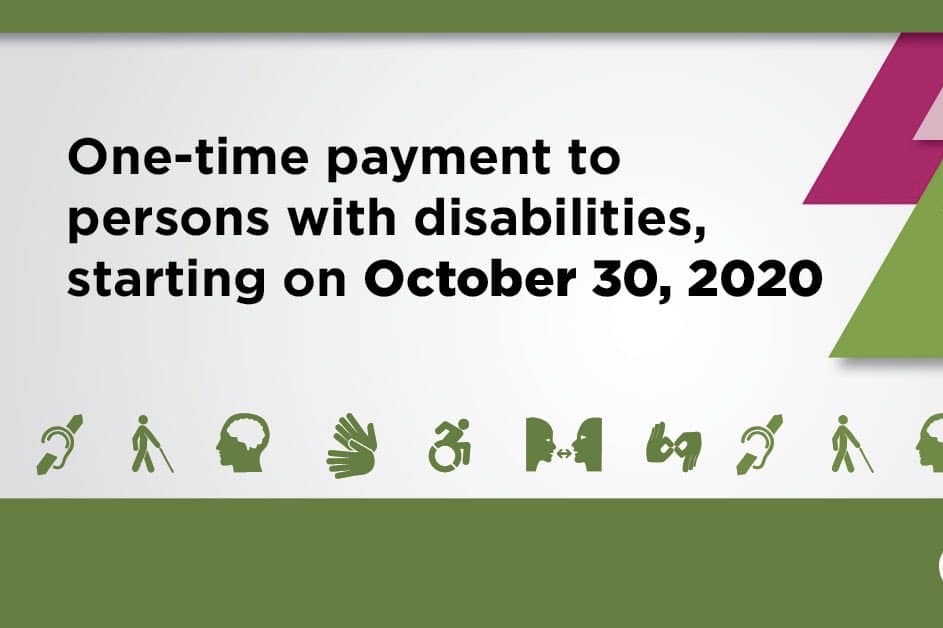 Beginning October 30, $1.6 million Canadians with disabilities will be receiving a one-time payment of $600, to help with additional costs incurred during the COVID-19 pandemic. This payment is being provided to those who have an existing Disability Tax Credit certificate or are beneficiaries of CPP Disability or disability supports provided by Veterans Affairs Canada. For those who have yet to apply for the Disability Tax Credit, the deadline to do so and receive the one-time payment is December 31, 2020.
Full details on this payment are available, here. 
CITY OF WINNIPEG RECEIVING $12.5 MILLION IN FEDERAL FUNDS TOWARDS AFFORDABLE HOUSING
Through our Rapid Housing Initiative, the federal government is providing the City of Winnipeg with $12.5 million directly, to help with the creation of new, affordable housing units across the city. More funds will be available through the applications-based projects stream.
Full details on our investment in safe and affordable housing are available, here.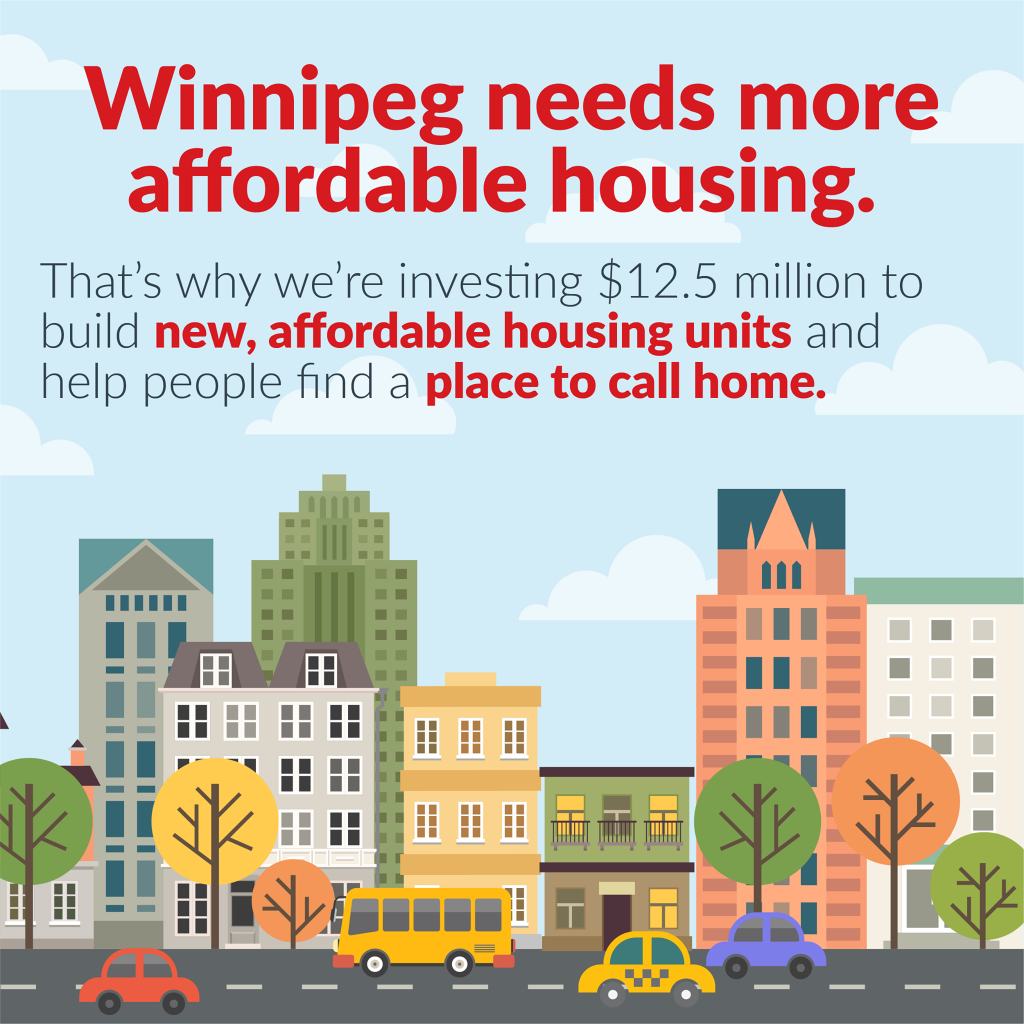 NEW EMPLOYMENT INSURANCE BENEFITS NOW AVAILABLE
Canadians who are still looking for employment can now access regular EI benefits. Those who are typically ineligible for EI, such as the self-employed and contract workers can access the Canada Recovery Benefit, which provides $500/week for up to 26 weeks.
To additional benefits are also now available:
The Canada Recovery Sickness Benefit, which will provide $500 per week for up to two weeks, for workers who are unable to work due to self-isolation for reasons related to COVID-19.

The Canada Recovery Caregiving Benefit, which provides $500 per week for up to 26 weeks per household for workers who are unable to work because they must care for a child or family member due to school, daycare or care facility closures.
Further details on these benefits are available, here.
MANITOBANS ENCOURAGED TO DOWNLOAD THE COVID-19 ALERT APP
Over five million Canadians to date have downloaded the COVID-19 Alert App, and we're encouraging all Manitobans to do the same. This app notifies you of possible exposure to COVID-19, and is an important way to detect and limit the spread of the virus.
Download the app, here.